Note; you are buying a media streaming box with two remotes, the televisions are just for advertising purposes and not part of the sale. Thank you.

Gr8 TV Media Streaming Stick Box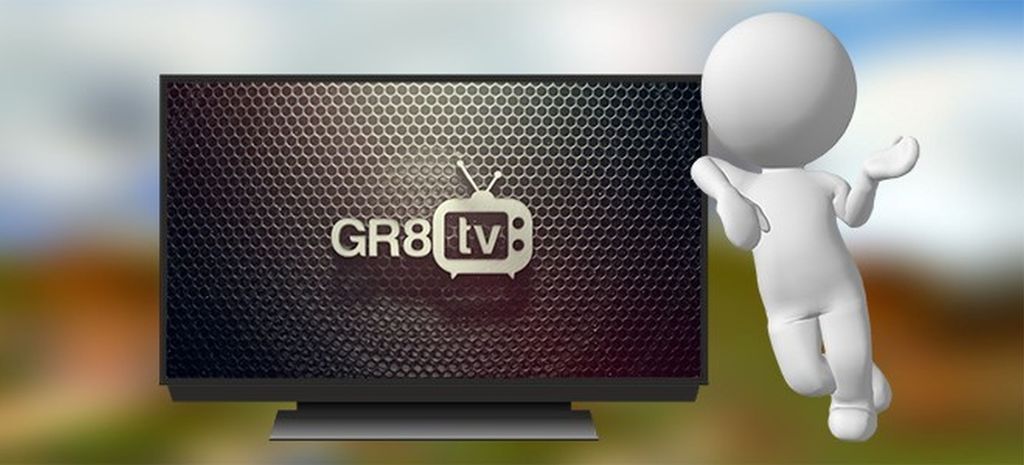 We live in an age of incredible innovations and high technology, when you can improve your TV without changing it from inside. With the Android Gr8 TV Box your TV will be able to perform the same functions as a computer or a tablet. Just connect the streaming box to your TV to watch movies, superior international channels and TV-shows, listen to music, play games and even more. Now look, first things first.
BE IN THE STREAM
Unbox your Android Gr8 TV Box, and you will notice, how your ordinary TV box can be transformed into an amusing entertainment source. And all you need to do is click your mouse, or press your hand-held keyboard in order to move from one web page to another or choose a movie to watch.
Why it is better to watch the Android Gr8 TV box than a normal TV? Simply because it allows you to control the whole process. It's up to you to decide, which movies to watch and when. Unlike TV program, you will be the only responsible person for your schedule. You don't have to wait until the next holiday or anniversary, when your favorite movie is included into the festive TV program. It means, you don't have to wait until Valentine's Day to watch a romantic movie.
Everything you need for watching this TV box is included. It's only requirement is a connection to a computer or your television set with high speed internet.
You can watch first run movies, tv shows, listen to any music you want. Watch old and new shows, ppv sports and other ppv items. There is no restrictions on the box. If someone has streamed it you can watch it, listen to it. You can also use the web, play games, watch kids shows and just about anything you can think of. Not only is it a computer that can be used as a computer, it is a media streaming box that you can watch any show you want on, at any time. Travel a lot, then take it with you. It has Wifi capabilities and as long as the connection is 15 or more mbps you are fine. Hotels, family and friends. Just bring some popcorn and your all set.

Additionally, you won't pay anything for the available content. Let's say, the Android Gr8 TV Box can help you to save some money and watch live and actual content around the clock.
BE AMUSED

Together with the Android Gr8 TV Box you will get an access to the online world of movies and games. You can even organize a real cinema or theatre at your own home. Invite your friends and relatives to watch a new movie together with you. Keep in mind, that common pastime of watching and discussing movies can turn neighbors into your real friends.
Would it be better to stream the TV box than the Netflix system or a cable TV? Yes, it would be more convenient for you to use the TV box – you won't need to watch old movies and wait for new series. On the contrary, you will have top new songs and TV shows, which you can watch them whenever you want. Furthermore, you can listen to live TV programs of the premium level in English. You can find almost everything you need in the Internet using your TV box.
The TV box is such an universal purchase. Watching the movies, you can have fun alone or together with your friends. You're going to like the box, because it is easy to use and very economical.
In general, the streaming box has an uncomparable set of entertaining content, because it's powered by the Internet. Let's go over what it actually has;
TV SHOWS – You can have the current and lastest episodes of your favorite TV shows on your streaming box moments after airing. However, you can also start watching them from the very first episode, as well you have streaming stations that will air them at the same time you would watch them on normal television.
MOVIES – Stream your favorite movies in your homemade cinema and discover new movies of the unlimited world of media. You can even watch movies that have just came out in the theatres, as long as someone has put it up for streaming you can watch it.
LIVE TV CHANNELS – You can get to know the most important news and current TV programs in the world using your TV box. You will get access through Epix, HBO, TMC, Showtime systems as well as the many instant streaming television stations
INTERNATIONAL TV – Be closer to television systems of different countries. Find top music contests, sports competitions or festivals, streaming on the local foreign stations through the box.
SPORTS – Keep in touch with your favorite players thanks to your TV box. You can see current competitions of the most prominent sports leagues, such as NHL, NBA, NFL, FIFA etc.
MUSIC – You will dive into the world of music. With the TV box, you will be able to listen to any artists. Sing along with your favorite singer any time you are in mood to sing.
Get the Android Gr8 TV Box in order to have new experience of the TV usage.
BE SMART

As your TV box is powered by the Android operating system, it allows you to install all the popular applications, such as Facebook, YouTube, Google Chrome, Skype and others. Basically, you can use your TV box not only as a cable television cutter but also as the same as you would use a tablet, computer and a television.
Use all the functional capacities of your device. You can surf the Internet, chat in social networks, talk to your friends via Skype or the other social applications, play games and much more. Put the most popular applications on the desktop of your device.
It's great to have a TV box, isn't it?
USE IT WITH PLEASURE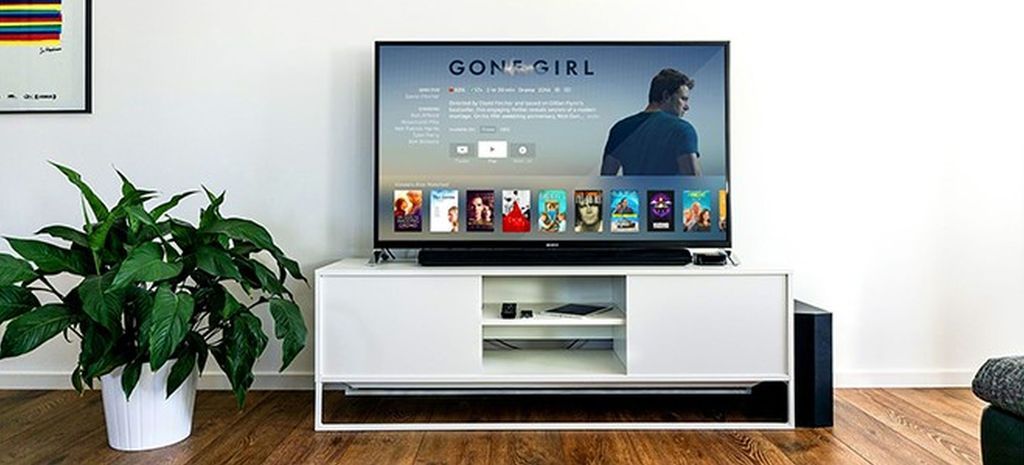 If you are sick and tired because of using a unpredictable TV or not being able to watch a program because you do not have that part of cable, you will definitely enjoy using the Android Gr8 TV Box. With this TV box, you will get to watch fast high quality videos without popups, nor buffering, if you have a high-speed internet connection of at least 15 to 25 mb per second.
Use the remote control of your device to control your TV box from anywhere you sit. Just turn on your box, and you will get an access to the vast media world.
The TV box works fast and efficient. Set fast access to the content, which you use the most frequently. Thus, you will be able to watch your favorite movies, TV shows or sports program by one click of your mini mouse and keyboard. Enjoy your watching any time you want it!
TURN ON YOUR ENTERTAINMENT

What do you need to start your entertainment? Nothing special – just a TV box and a high-speed Internet connection. But it would be also be fine to invite your friends and prepare some snacks for sharing your enjoyment. Don't forget the popcorn!
It is good to know that most services are included into the software of the Gr8 TV Box. So, there is no need to buy anything additionally. It has both facilities of TV and smart phone at the same time. It is also great that you can add what you want to your box, just as you would be able to add it to your android phone.
Moreover, the TV box comes with an installed application, which is responsible for keeping your device updated. It will be our responsibility to find the most actual top content for streaming and up to date applications. Thanks to that it will be easy for you to find a TV show, a movie or whatever you want to watch. We will analyze, which services a TV box can currently offer you this time, and we will meet all the customers' needs. You will get a reliable device powered with 5-core GPU together with Quad core A53-2.0GHz CPU. These characteristics prove that this streaming stick box is one of the top options.
You can use Gr8 TV box anywhere you want. Attach the box to your TV and never stop enjoying. If at anytime you have trouble just contact us. We will even call to make sure everything is going to work properly and get you through any spots you have trouble with.

CONTROL YOUR STREAMING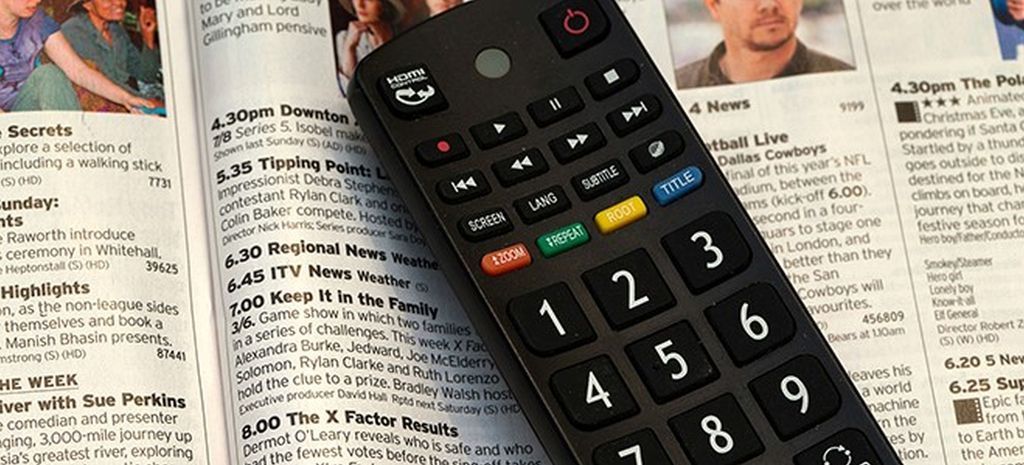 You can easily replace your computer with a streaming box, connected to your TV. It means, you can perform the same actions. In addition to your streaming box you will also get a mouse, a wireless hand held keyboard and an extra control panel. Moreover, you can use your voice for searching on Google instead of typing.
These attributes are small, but convenient. Your TV box will perform high speed in your search of music, films, applications or whatever else you desire.
This is the thing you were dreaming of, wasn't it? Reach out and grab your box today.
Keep in mind, that you will be able to control your box from a distance up to 30 feet, so large media rooms are not a problem for the remotes. Your remote control will be fast and efficient from the other side of the room.
PURCHASE SAFELY
Buying the TV box, you will have secure payment possibility and warranty for one year after that.
The shipping is fast and free of charge for customers.
Additionally you will get personalized programming for your device and unlimited customer support for the long life of your streaming box.
We do care about our clients!
WE WORK FOR YOUR COMFORT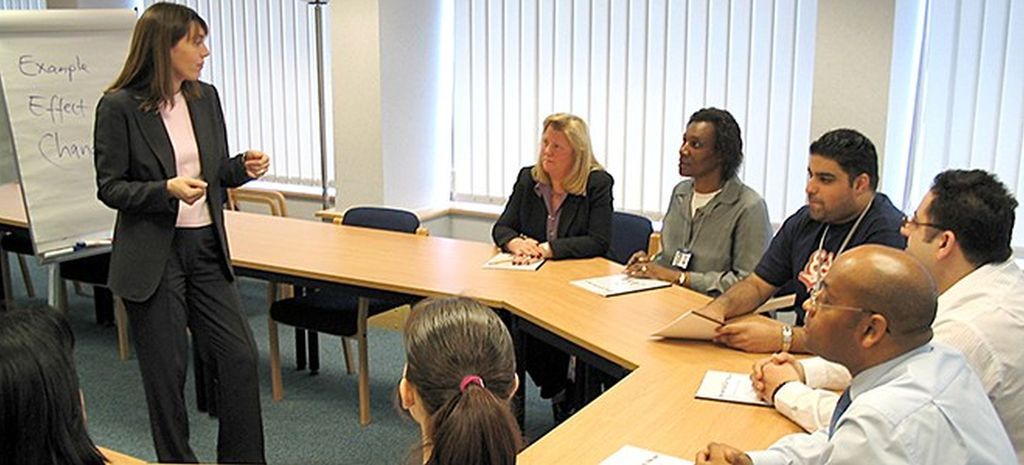 Our support team is based in the U.S., but we provide necessary maintenance around the clock for our customers from around the world. When you need our assistance or additional information regarding the box, don't hesitate to contact us.
Although we think that the TV box is a must-have device for experienced gamers and geeks, it would be also be useful for ordinary users. Remember, everyone can find benefits in the Gr8 TV media box for themselves.
TECHNICAL CHARACTERISTICS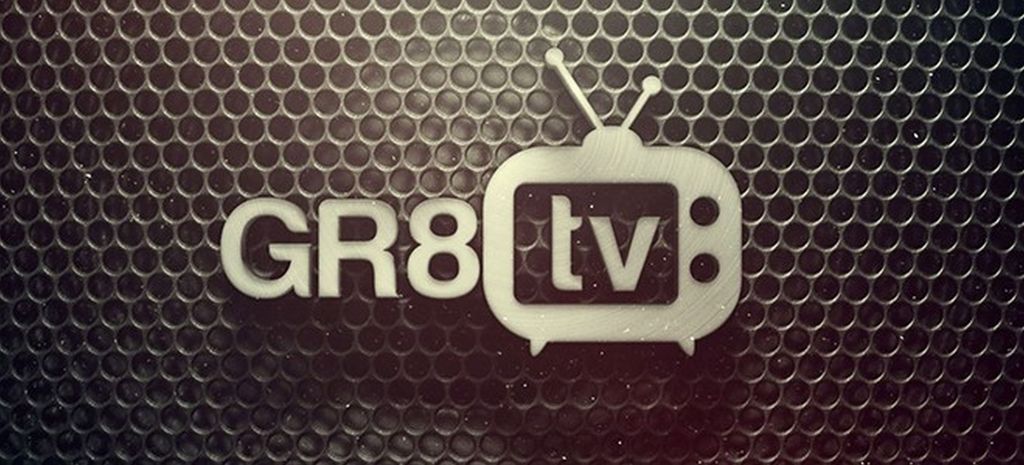 CPU
AML8726-S905/S905X Quad core A53-2.0GHz
GPU
Mali-450 5 Core GPU
FLASH
8GB EMMC
SDRAM
2GB DDR3
Power Supply Specifications
Power Supply
DC 5V/2A
Power Indicator (LED)
Power ON: blue
Main Features
Case
metallic material (Private model ), LED display
OS
Android 5.1
WIFI
on board
3D
Hardward 3D graphics acceleration
Support Decoder format
HD MPEG1/2/4,H.264, HD AVC/VC-1,RM/RMVB,Xvid/DivX3/4/5/6, RealVideo 8/9/10
Support Media format
Avi/Rm/Rmvb/Ts/Vob/Mkv/Mov/ISO/wmv/asf/flv/dat/mpg/mpeg
Support Music format
MP3/WMA/AAC/WAV/OGG/AC3/DDP/TrueHD/DTS/DTS/HD/FLAC/APE
Support Photo format
HD JPEG/BMP/GIF/PNG/TIFF
USB host
2 High speed USB 2.0,support U DISK and USB HDD
Card reader
SD/SDHC/MMC cards
HDD file system
FAT16/FAT32/NTFS
Support Subtitle
SRT/SMI/SUB/SSA/IDX+USB
High Definition video output
SD/HD max.1920 × 1080 pixel
OSD type of languages
English/French/German/Spanish/Italian/ etc multilateral languages
LAN
Ethernet:10/100M, standard RJ-45
Wireless
Built in WiFi
Mouse/ Keyboard
Support mouse and keyboard via USB;Support 2.4GHz wireless mouse and keyboard via 2.4GHz USB dongle
HDMI
HDMI 1.4 up to 4k2k Output
1080P hd decoding
H.265 Video Decode and 1080P Output
1080P
Support
AV
Support
Dolby
Support
3G
Support
SPDIF/IEC958
Coaxial
Software Specifications
Network Function
Skype chatting,Picasa,Youtube,Flicker,Facebook,Online movies,etc
Other feature
Free Internet searching,thousands of android applications,many kinds of games,etc.
Packing
Unit dimension
113x113x20mm
0.8kg
Retail package size
24 x 15 x 6 cm
If you have any questions, don't hesitate to contact us. Remember, it is our job to support your comfort watching your favorite programs on the Gr8 Television box.
You can order your TV box right now. Hurry up to get the product for the lowest price possible right now.